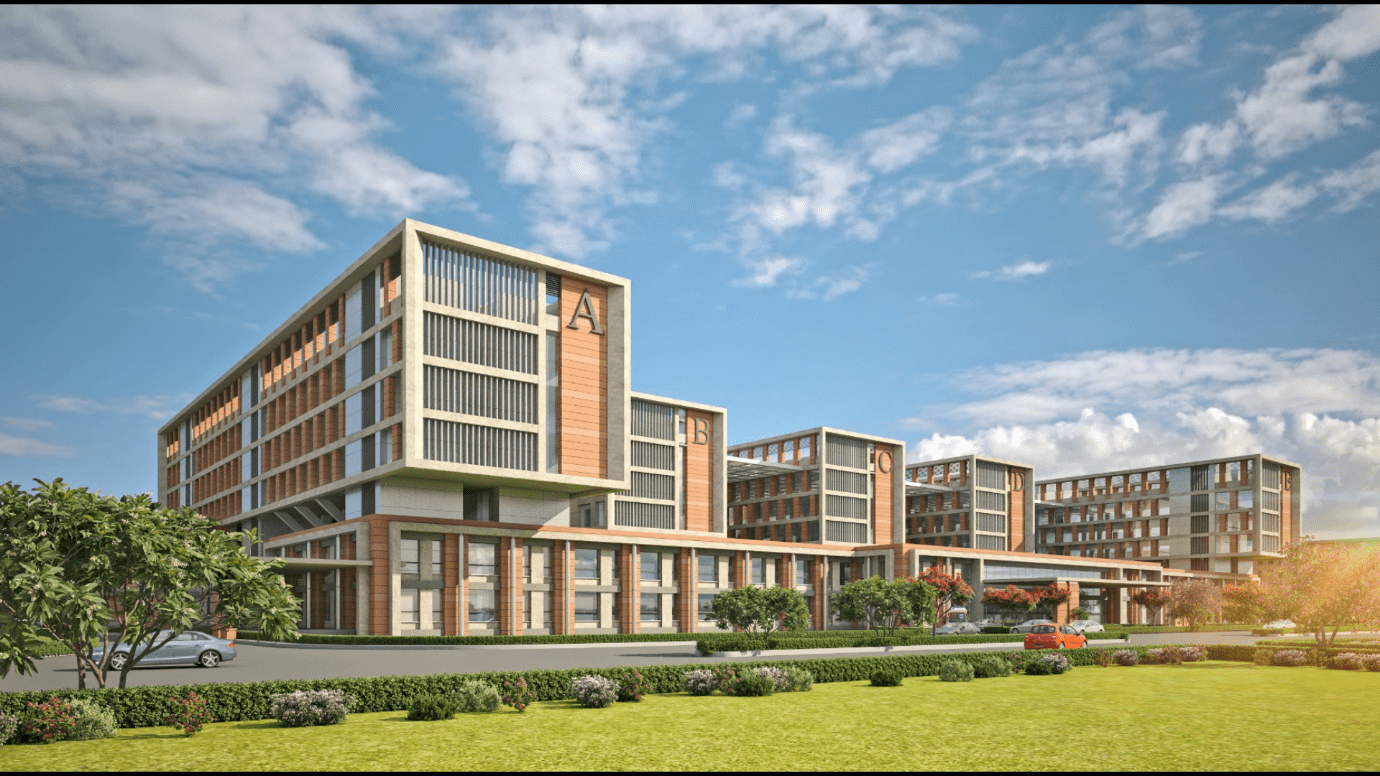 DEPARTMENT OF ORTHOPAEDICS
Introduction:
The Department of Orthopaedic Surgery became operational at All India Institute of Medical Sciences, Rajkot from December 2021 onwards. The departmental strength comprises of two Assistant Professors, one senior resident, two non-academic junior residents and seven nursing officers. As of now, Out-patient services are being offered across a broad spectrum of bone and joint related disorders with plans to start in-patient as well as surgical services soon.
Vision:
To evolve into a tertiary care unit providing state of the art care in the field of orthopaedic trauma and other subspecialities of orthopaedic surgery to the entire Saurashtra region of the state of Gujarat and neighbouring areas.
To become a centre of excellence for research with a rigorous academic programme for both undergraduates as well as postgraduate students.
Mission:
To provide evidence-based holistic patient care in the domain of Orthopaedic surgery and Traumatology.
To establish a robust postgraduate training programme with an impetus for further specialization in the form of fellowship courses.
To conduct and organize training modules of Advanced Trauma Life Support for our faculty, residents, nursing and paramedical staff.
To establish a tertiary level trauma centre for providing 24x7 emergency services to trauma patients.
To start individual clinics catering to the following specialities- Sports injury; Spine; Deformity correction and Paediatric Orthopaedics. For the latter we aim at establishing a special Clubfoot clinic in collaboration with CURE International (CIIT).
To initiate state-of-the-art cancer care through close collaboration with allied specialities such as Medical Oncology, Radiation Oncology, Radiology, Pathology and Surgical Oncology and formation of an institutional Tumour Board.
To harness the latest advancements in technology and pursue world-class medical research.
Services:
OPD-
Monday to Friday: 9:00 AM to 5 :00 PM (Lunch break 1:00 -2:00 PM)
Saturday: 9: 00 AM to 1: 00 PM.
IPD and SURGICAL SERVICES: To be started soon
Milestones:
Commencement of OPD services: December 2021

First Social Outreach Programme: 10/03/2023

Daily footfall in OPD consistently on the rise.
Education:
The department aims to start the following academic training programmes:
MS in Orthopaedic Surgery

Fellowship in Sports Medicine, Arthroplasty, Paediatric Orthopaedics and Orthopaedic Oncology
Research:
The department anticipates work on a number of intramural as well as extramural projects along with multi-centric studies in collaboration with other institutes.
Faculty:
|  Photo |  Name & Qualifications |  Designation |  Contact & Email |
| --- | --- | --- | --- |
|   | Dr(Lt Col)Abhishek Kumar Mishra | Assistant Professor | akm0009@gmail.com |
| | Dr Akshat Gupta | Assistant Professor | drguptaakshat@gmail.com |
| | Dr Ravi Kumar | Assistant professor | drravi0805@gmail.com |