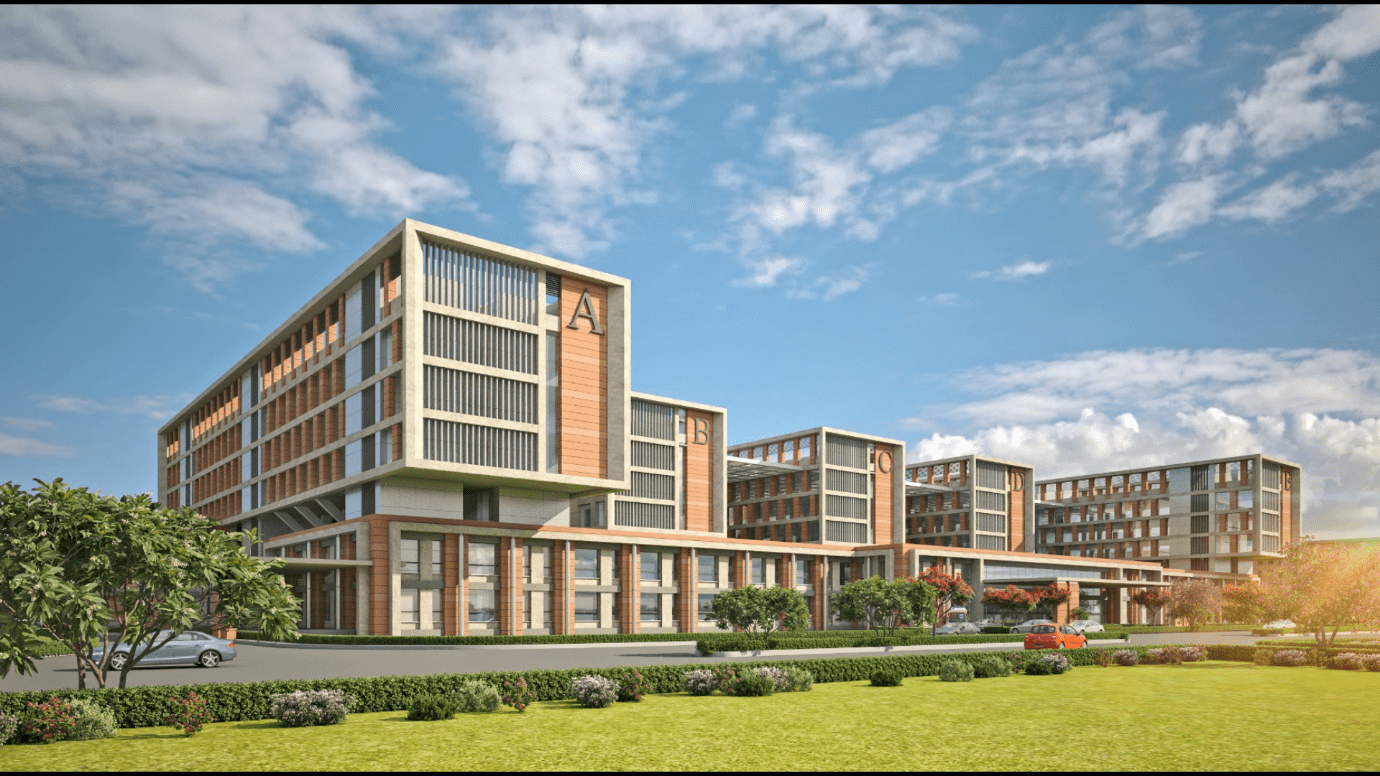 Department Of Anatomy
Introduction
Vision: To establish the department  of excellence in knowledge and research driven by innovative methods of teaching and learning by honing the skills of students and teachers in cognitive, psychomotor, and affective domains by using clinical applications  and use of artificial intelligence methodologies.
Mission:
We as a team hope that the future will see the department as a highly versatile provider of a comprehensive knowledge of human body which will be clinically driven, evidence based and applicable in hospital settings.
We also aim to setup an Artificial Intelligence-based skill lab for better understanding of concepts for undergraduate and postgraduates across the various streams of medicine.
Facilities:
Airconditioned well-equipped Dissection Hall

Histology laboratory equipped with 55 binocular student microscopes, and one trinocular microscope fitted with microscopic camera, computer system and LED television.

Museum with Embryology model section, Radiology section, Bone section, Artificial Intelligence skill lab section and student poster/model display section.

Cadaver storage laboratory and embalming facility.

Well equipped functioning histology preparation lab.

Departmental Library
Academics and Research:
Currently the department trains the MBBS undergraduate with the latest medical education technology for the holistic knowledge of Human Anatomy, Histology, Embryology, Genetics, Osteology and Neuroanatomy.
Regular constructive and certifying assessment methods including Crosswords. Seminars, Quizzes, OSPE, poster & model making competitions

Integrated teaching of anatomy with the other departments including clinical departments.

Implementation of virtual reality, and digital 3D technology

Histology slide preparation

Both intramural & extramural projects approved by the IEC are ongoing by various faculty members

STS projects by students

Journal club for the faculty and residents
Seminars/CME/ Workshops/ Conferences:
Webinar on 'Surface Landmarks & Surgical Incisions: Past, Present & Future' held on 28th March, 2022

Crossword Puzzle held on 02/04/22

Poster/Chart/Model making competition cum Exhibition on 'Thoracic viscera and related neuro-vascular structures' held on 23rd May, 2022
Anatomy Quiz Competition on 'General Anatomy, Superior and Inferior extremity and Thorax region' held on 16th June, 2022
Future expansion:
Establishment of state of art Cytogenetics lab

Development of Plastination lab.

Development of Digital resource material including multiple choice question bank, virtual 3D Models for the Human anatomy teaching.

Establishment of well equipped Cadaveric skill lab to conduct multi-disciplinary hands on workshops

Cadaveric Bone retrieval system

Histology slides preparation and creating slide sets for each student
Lab Facilities :
Anthropometry laboratory , Department of Anatomy,was inaugurated on 18th April 2023 at the AIIMS, Rajkot by the Institutional Head and Executive Director, Prof. Dr(Col. ) C.D.S. Katoch.
Anthropometric measurements are non-invasive quantitative measurements of the body. According to the Centers for Disease Control and Prevention (CDC), anthropometry provides a valuable assessment of nutritional status in children and adults.  Body mass composition and various nutritional indexes e.g. BMI, Skin fold thickness, Head circumference, mid arm circumference calculated on the base of measurement will be taken at the anthropometry laboratory with the latest and conventional equipment.
The anthropometry will be helpful in diagnosis of prevalent nutritional problems of children like undernutrition, obesity and growth retardation.  In adults, body measurements can help to assess health and dietary status and future disease risk. Anthropometry-driven fitness programs in athletes have been shown to improve cardiorespiratory fitness and strength. Anthropometric measurements are also used to assess nutritional status in pregnant women and to assess patients with obesity.
 The lab. will also play a pivotal role in Forensic Medicine for determining gender, age etc of skeletal remains and aid in Police investigations.
To maintain the health & nutritional status of children, adults and elderly anthropometric evaluations will be conducted in  camps organised by the Department of Community Medicine in nearby villages.
Faculty:
 Photo
 Name & Qualifications
 Designation
 Contact & Email

 

  Dr Simmi Mehra

  MBBS, MS Anatomy , FIME

        Professor
docsims27july@gmail.com

  

Dr Rohin Garg

MBBS , MS Anatomy , MIMSA , MIABS , FAIMER

Associate Professor
rohingarg99@gmail.com

  

Dr Sundip Charmode

MBBS, MS Anatomy 

Associate Professor
sundip.charmode@yahoo.com

 

Dr Pradip Chauhan

MBBS, MS Anatomy

Assistant Professsor
prajjawalit@gmail.com

Dr. Lalitkumar Ratanpara
Assistant Professor
draksharphc@gmail.com

Dr. Neha xalxo
Assistant professor
drxalxo15@gmail.com